Last year I promised myself a place to read beneath the cherry tree when it blossomed in the spring.   I cannot explain how much I love this tree.  Its branches have gone from buds to blooms in just two days, so today's task was to keep my promise to myself.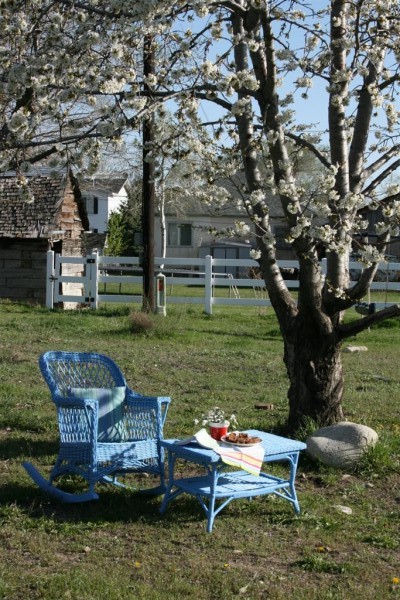 A couple of years ago I picked up an old wicker rocking chair for $5.  It's been used here and there, but most recently it's been sitting in the basement.  Not much to look at.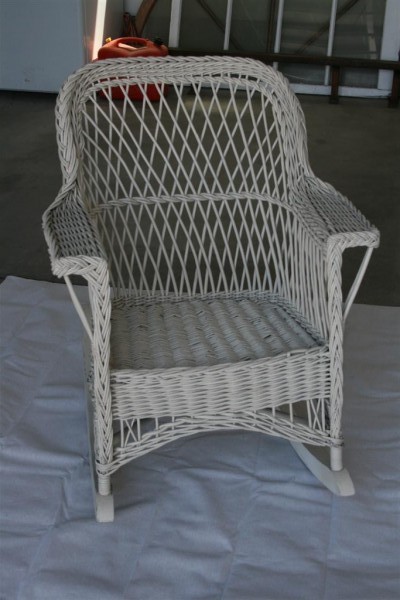 The wicker table was a thrift store find.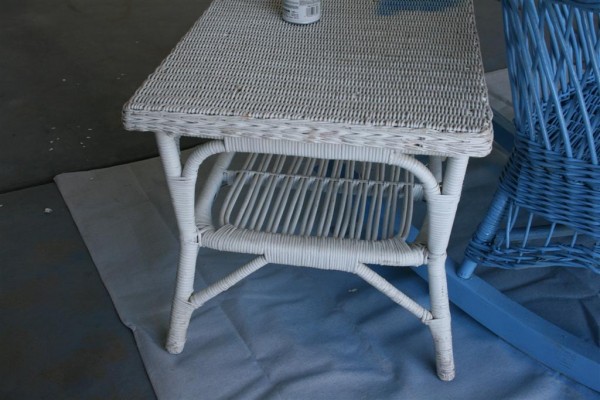 A trip to Home Depot yielded three cans of Rustoleum spray paint in Spa Blue.   It reminds me of a piece of Pine Cone Hill furniture, or an Adirondack chair out of a catalog.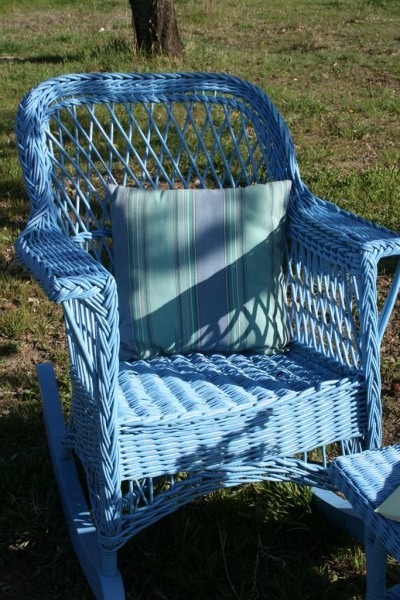 It's just what I was hoping for.  I'm pleased with the results.  Don't you love what a little paint can do?!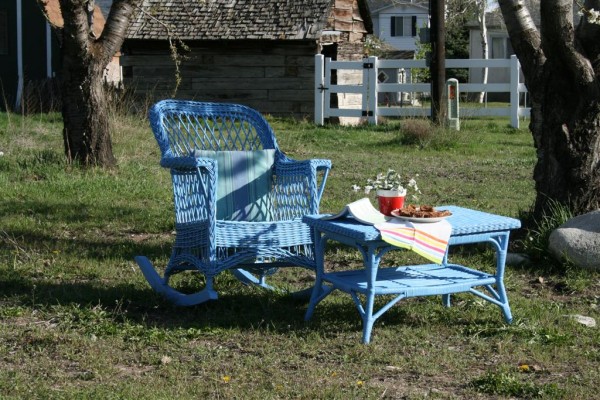 I know where I'll be sitting when the little ones enjoy a backyard picnic tomorrow!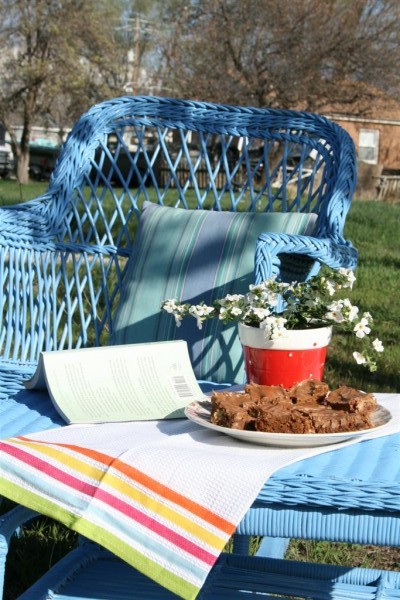 Every spring I feel like our cherry tree turns the backyard into something of a paradise.  My blue wicker is the finishing touch that begs you to go sit beneath it and inhale the lovely scent of the blossoms while you lose yourself in a good book.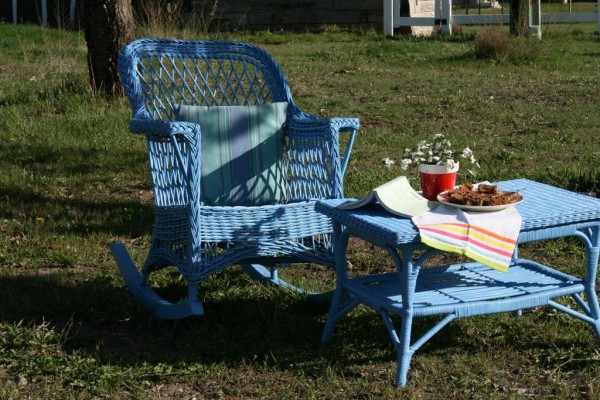 Wish you were here to join me!
Hopeful Homemaker
Shared at

DIY Day

and

A Silly Little Sparrow