Last week's junk sale find…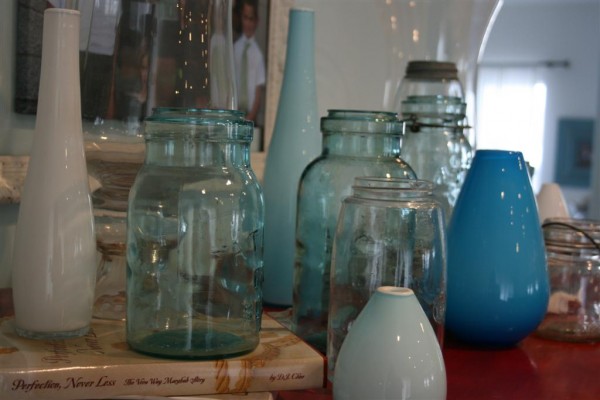 has found a new home.  I washed the vintage blue canning jars and decided to give them some time to glisten in the family room.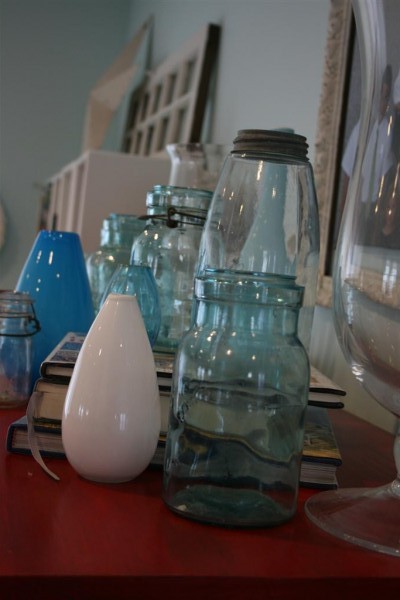 I always find that during the winter I favor the look of empty containers.  The shape itself becomes art to me, and I don't feel the need to fill it with anything.  The potential of the vessel suggests such abundance.  Yes, empty containers in the winter speak to me.  They remind me to have an open heart, to be ready to receive the abundance that is just around the corner.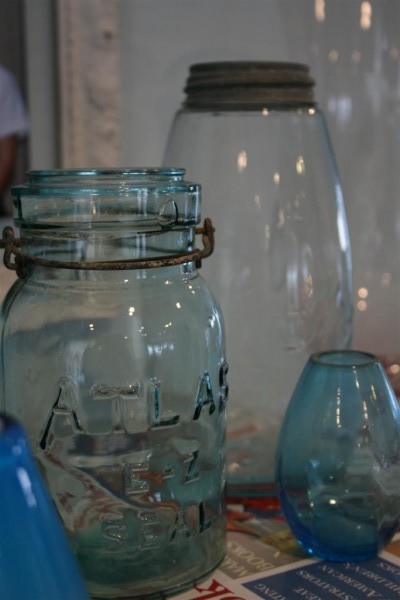 I added some empty vases in shades of blue and white.  I'm sure that this vignette is temporary; I'll want a simpler look eventually.  But that's the beauty of decorating by simply moving things around.  You can always reinvent and there's no obligation to keep things any certain way.  It took all of three minutes.
For now, however, I love the way the jars catch the light.   They seem to brighten the room on a dreary winter's day, and for that, I am thankful!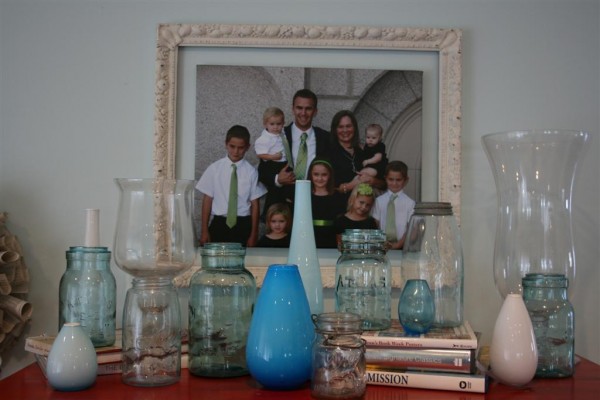 And I wonder:  will I ever get tired of blue and white?  It

always

makes me happy.  What colors make you happy?