Everglade Quilt
It's no secret that I love Carolyn Friedlander's applique quilt patterns. I have made many of them, such as the Catenary, Botanics, Aerial Grove, Rin, and Collection quilts. Quilting, however, is an obstacle for me, as I'm always wanting to quilt a masterpiece myself, but afraid of ruining them. So I have several awaiting quilting. It's the bottleneck in my quilting process. Today, however, I'm happy to share photos of my finished Everglade quilt!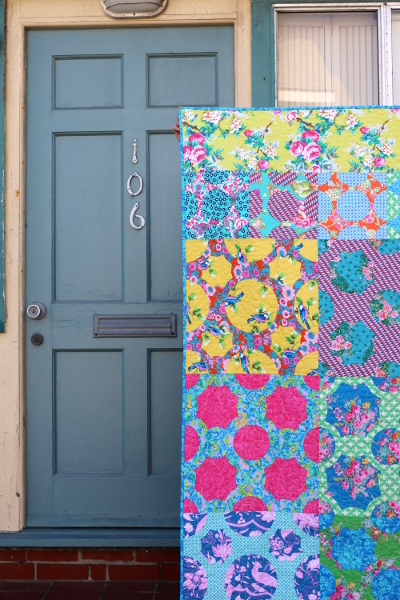 I shared photos of this Everglade quilt top in November 2019 and had it quilted in 2020. I am going through all my quilts and finding that I just didn't photograph or blog about several of them during the pandemic. Part of it was pandemic life and a desire to stay away from the internet. But a bigger part was that my best quilt holder was away for two years and I just never seemed to ask anyone else to do it. So this summer I intend to catch up on all the quilts I skipped!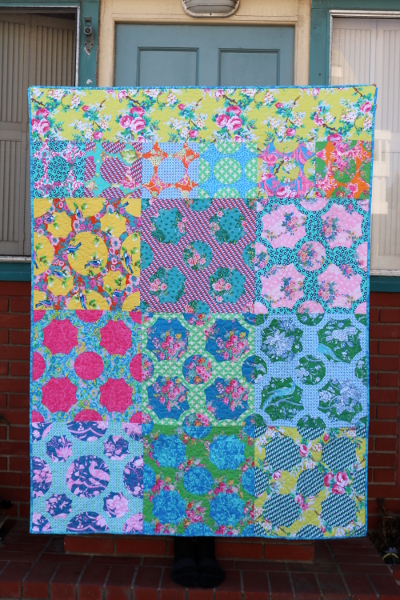 My Everglade Quilt is a happy quilt, but difficult to photograph with all the pastels and blues. Still, it went with us to our last trip to the beach house for a few snapshots there. I had it quilted with a simple allover floral design which seemed appropriate for a trellis design.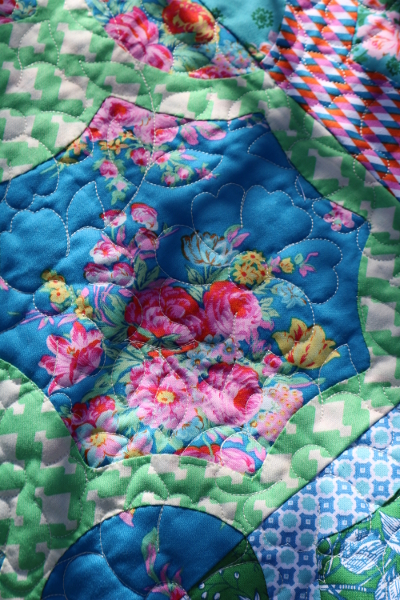 These colors and fabrics feel beachy and summery to me. They were a joy to sew with! Jennifer Paganelli draws some gorgeous florals, that's for sure!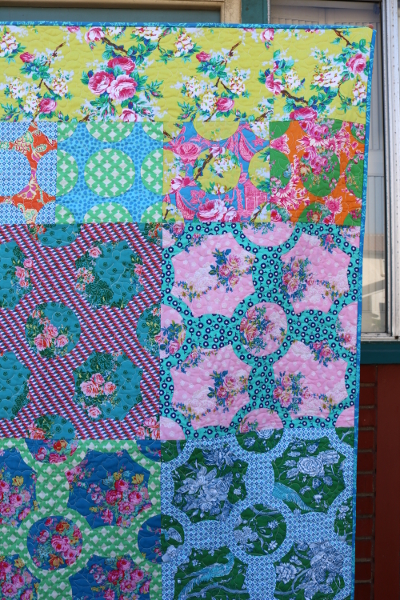 The acidic yellow floral across the top became a favorite while I was sewing this. I love all the pattern on pattern in this quilt.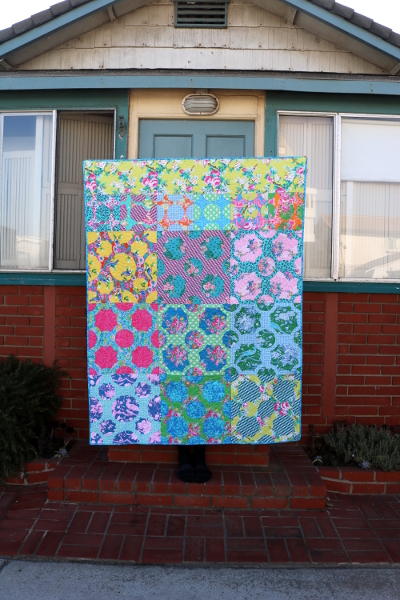 I sure love this house, even with the old windows, fading paint, and Grandpa's funny collection of shutters. It has been a gift to be here every summer, all my life, and to bring my kids and my quilts as well. These pictures in front of a place that means so much, is a lovely way to document my heart and my life.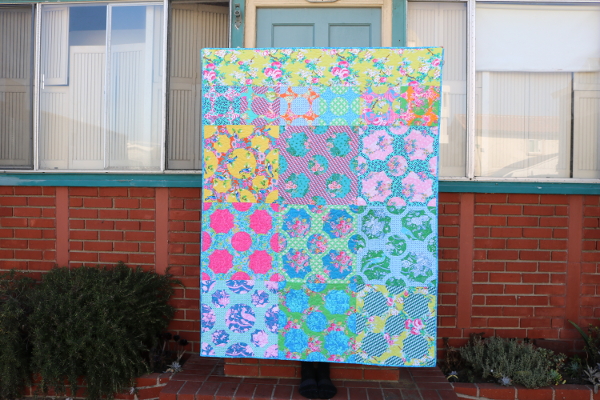 I hope you take pictures of your quilts. I hope you take them in front of places that are dear to you. Know that what you create, what you care about, what you document, MATTERS. It really does.
Happy Sewing!
Jennifer