I love the boldness of this tablecloth.  When I first saw it, I thought of Mary Engelbreit and her well-known illustrations (this cloth was obviously made long before ME was illustrating, and I found it long before she began designing fabric).  Black and white with touches of red will always be a classic color combination.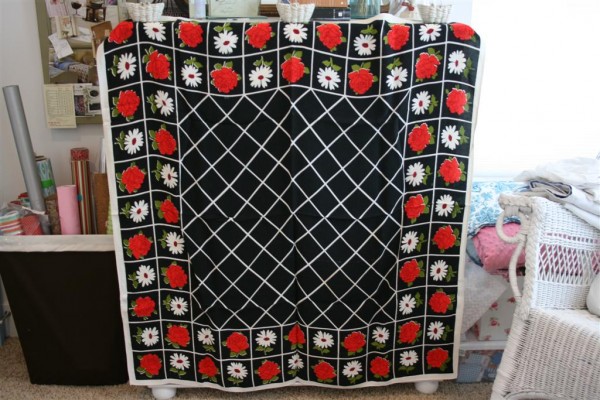 The cloth measures 47 inches by 44 inches.  It has a tag on it that identifies it as being produced by a company called Dunmoy.  This cloth is printed on linen, and it has a nice heavy weight, but no stiffness at all.  It drapes perfectly.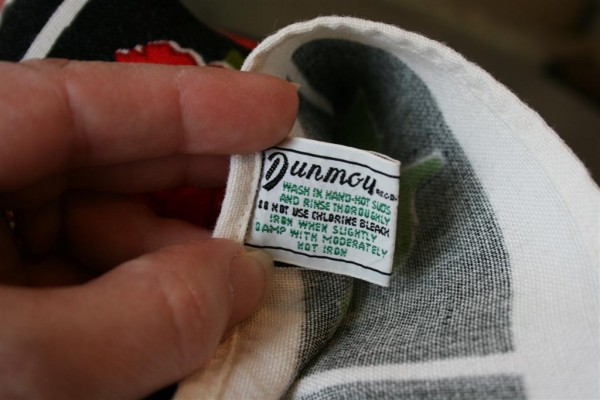 The border is checkerboard style, with red roses and white daisies alternating around the entire cloth.  I love that the lattice lines are set on the diagonal.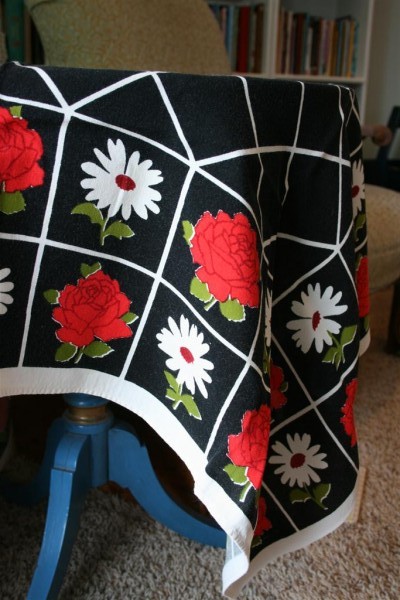 The cloth is in very good condition overall.  It does have a small run in the fabric in the center which creates a thin white line going through the lattice design, but it doesn't detract from the boldness or the beauty of the piece.  The edges are still very white with just one spot that has some browning (which I might be able to soak out if I put my mind to it, but I also don't want to make the black or red fade at all).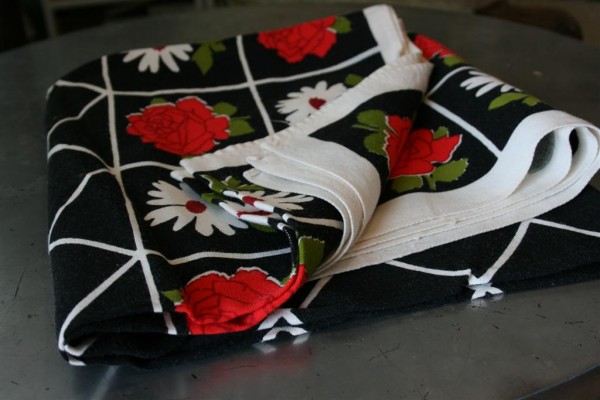 It's a really lovely tablecloth, and very unique.  I don't have another one that's at all like it.  So pretty!