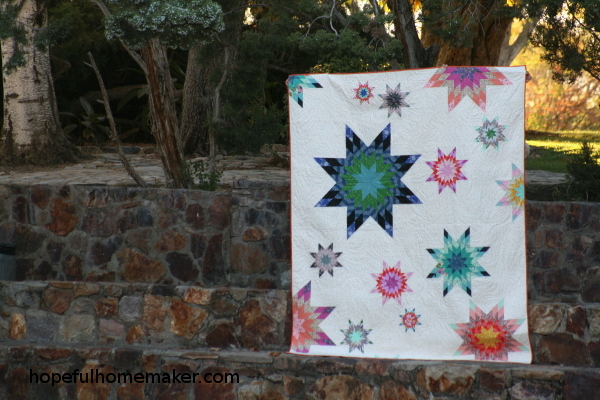 Who wants to party alone?  In this quilt, the lone star officially has friends, and I love the way they look together.  Like a sky full of stars, the lone star party is an improv collection of seven different sized lone star blocks.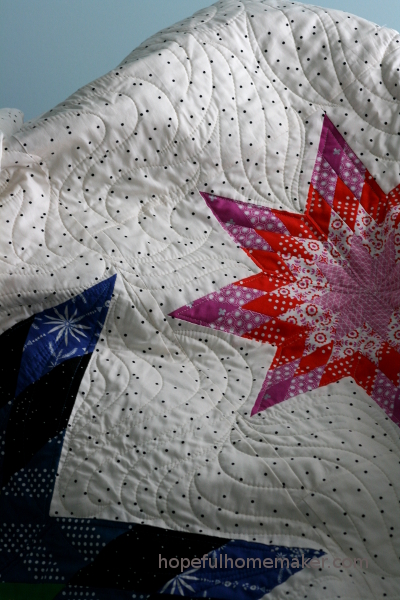 With a white background, the quilting is difficult to photograph but I love how Melissa of Sew Shabby Quilting interpreted my request for movement between the stars.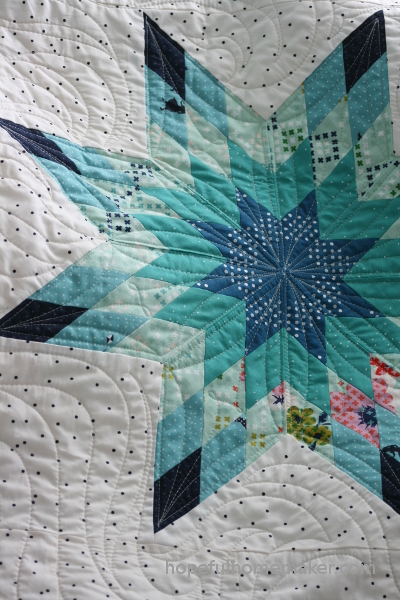 She also quilted each star beautifully.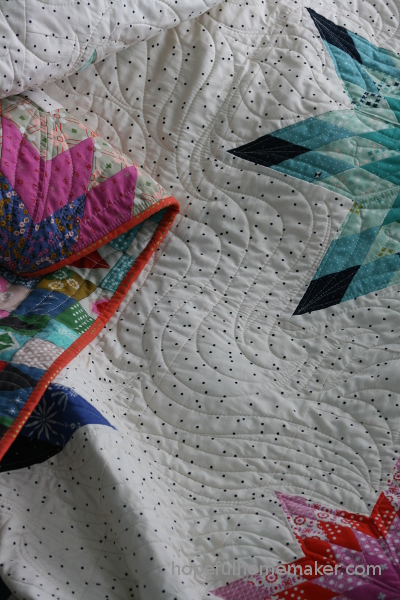 It's gorgeous and I'm grateful for such beautiful quilting.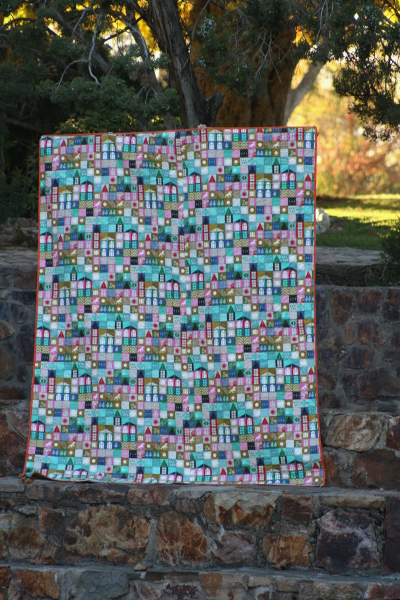 I used a Melody Miller print for the backing and another Cotton and Steel print for the binding.
As I mentioned when I shared the quilt top, this idea had been in my head for a long time.  It is so gratifying to bring a mental picture to life and have it work the way you hoped.  This quilt is a new favorite for sure!
For more lone star photos, including my detailed step-by-step tutorial for making a lone star of your own, visit my lone star page.  You will also find a free PDF with cutting instructions to make lone star blocks in 8 different sizes.  It's a bold, dramatic block that is a lot of fun to play with!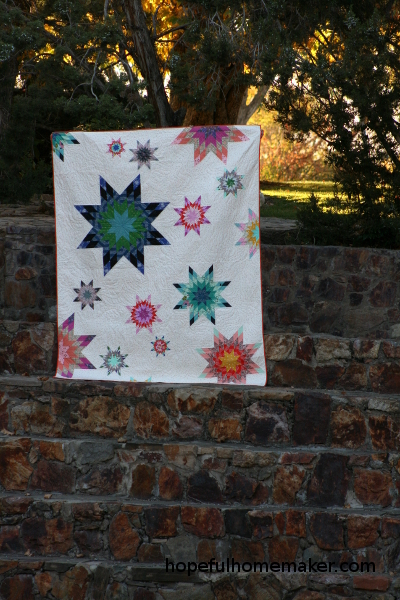 Thanks for visiting!
Jennifer